English Diary: AFC Bournemouth got promoted! 20220504 #2-83
Hello, welcome to my channel. This is the Nomadonomado English diary of the 4th of May, 2022.
Yesterday, I went to Bournemouth where it only took fifteen minutes by train from the town we are staying in now. I had an appointment for a PCR test because I am planning to fly to Japan on Friday. I have to get a negative certificate of Covild-19.
Another reason that I went to Bournemouth was to watch the football game. There was a big game yesterday that started at seven.
Yesterday's game was so critical because of the potential promotion to the English Premier League. They were in the second position in the championship league and people said that they would be automatically promoted only if they didn't lose. I never understand how the point system for football leagues in England works, but that was what they said anyway.
My PCR test was very smooth. It took me only ten minutes or so. After the test, I walked around the town, but it was a kind of depressing atmosphere. Lots of shops were closed down, which could have been because of Covid, and wandering on the high street was not particularly pleasant.
Anyway, I killed time and went back to the station where I met my husband and his brother at five-ish. We went to a pub to have three pints of beer on tap each and then stopped at the fish and chip shop to buy chips for dinner. We ate chips on the way to Bournemouth stadium.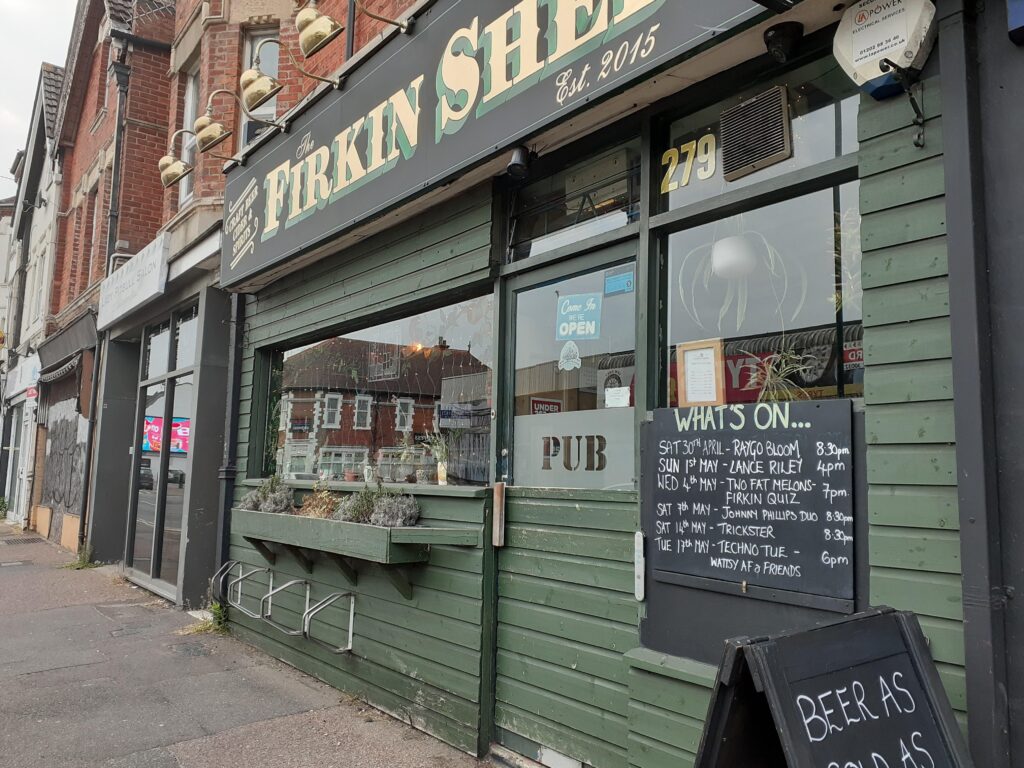 The audio clip that you heard at the begging of this episode was the one I recorded before the game started. The stadium, whose capacity is only ten thousand or so, was full of spectators.
AFC Bournemouth played well last night. They had a few chances in the first half but couldn't make a goal. And then, in the second half, they had a great chance with a freekick. And it was a fantastic goal on the way to the English Premier League. People stood up, raised their arms and shouted. Here is the excitement of the moment. Be careful of the sound volume, please.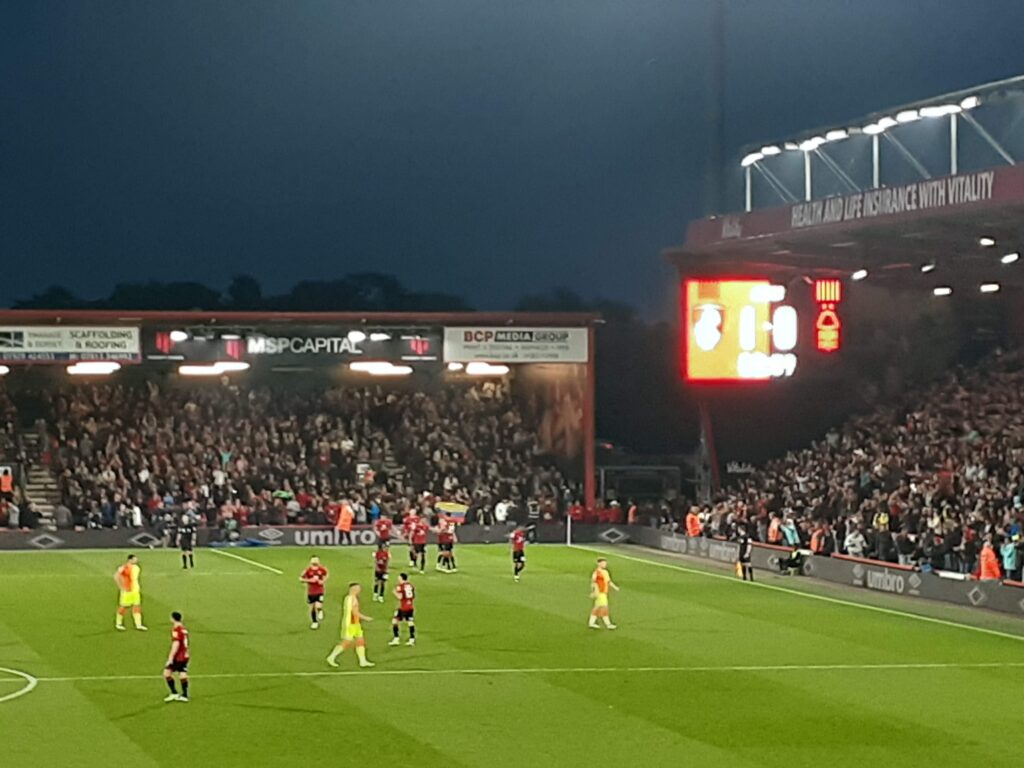 Even though I am not a big fan of football, it was a moving moment. As soon as the last whistle was blown, people rushed onto the football pitch, hugging, shouting, and appraising to celebrate their promotion. They made it. In the next season, we will be in the premier league.
There will be another game on Saturday, which will be the last game for them this season. I will miss it because I am going to fly on the day before. But I think I am lucky to be able to watch how they got promoted.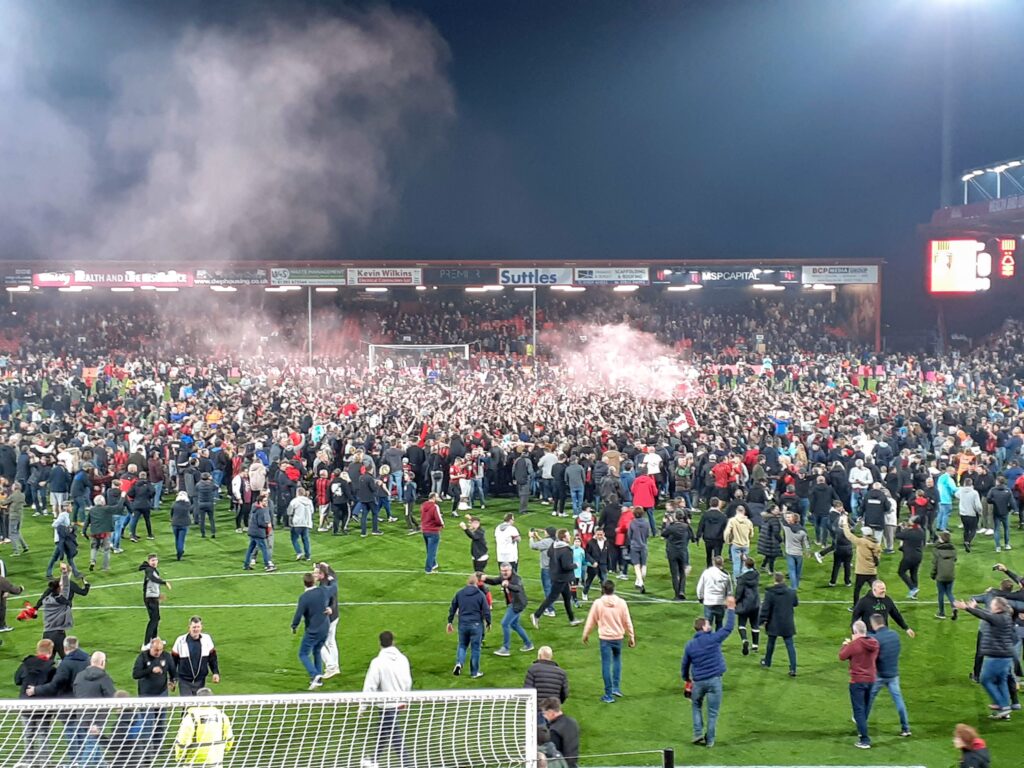 Hopefully, I can receive the negative certificate of Covid sometime today or early tomorrow to get on the flight to Japan. I will post it no matter what happens, anyway.
Alright, thank you for listening. I hope you enjoyed this episode. And I just want to remind you, if you are interested in learning English, the English script of today's episode is posted on my website, Nomadonomado.com.
Also, I am super happy to receive your comments, feedback and questions. Thank you again and until next time, goodbye.
---